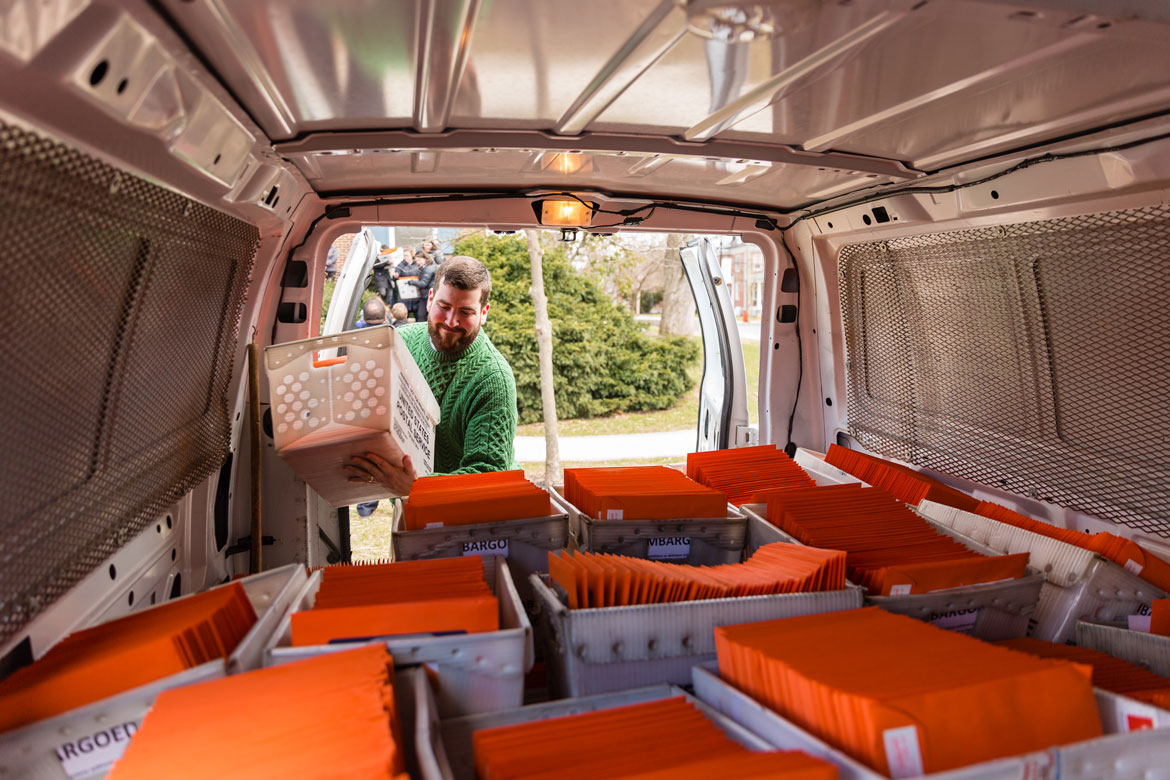 Building the Class of 2022
The College mailed acceptance letters for the Class of 2022 on Friday, March 16. At Gettysburg College, we cultivate a culture of inspiring students to think innovatively and put what they learn into action. These students will build on this tradition.
"These students have demonstrated their commitment to the academic rigors and high-impact learning experiences that distinguishes a Gettysburg education," said Director of Admissions Gail Sweezey. "We are confident—not only in their ability to succeed here—but in their ability to take the best of what Gettysburg has to offer and use it to inspire transformative action in all that they do. We are proud of the qualities that the accepted students will bring to our community and look forward to welcoming them to campus."
These students were selected from over 6,200 applications coming from 48 states and 99 countries.
Applicants from the Early Decision I and Early Decision II deadlines have already received their acceptances.
Accepted students can share their reactions—and current students and alums can follow the excitement!—on social media with #gburg2022. They can also join the Class of 2022 Facebook group in order to connect with their future classmates and stay up-to-date with the latest conversations.
Other important updates—including information on everything from First-Year Orientation and First-Year Seminars to dining and housing—can be found on the accepted students website.
Enrolled and accepted students and their families are invited to campus Saturday, April 21 for Get Acquainted Day, an annual springtime celebration that offers opportunities to talk to current students, interact with professors from all of the academic departments, tour the campus community, eat at the Dining Hall, and more.
As accepted students prepare to visit campus, they are also encouraged to explore the Gettysburg dictionary, learn more about the College's traditions, and check out the campus photo gallery.
So proud of Ellie! #gburg2022 pic.twitter.com/BXPtvH3fB8

— Marie Knapman (@rinkaknap) January 25, 2018
#gburg2022 I'm Proud to be the first in my family to go to college and open new doors for my younger family members! https://t.co/ROao2CTtLd

— Alma Contreras (@BoHo_28) January 7, 2018
Founded in 1832, Gettysburg College is a highly selective four-year residential college of liberal arts and sciences with a strong academic tradition. Alumni include Rhodes Scholars, a Nobel laureate, and other distinguished scholars. The college enrolls 2,600 undergraduate students and is located on a 200-acre campus adjacent to the Gettysburg National Military Park in Pennsylvania.
Contact: Kasey Varner '14, assistant director of communications, 717.337.6806
Posted: Fri, 16 Mar 2018

Next on your reading list
---
Share this story: