Connecting innovation to career success
When Robert Schwartz '92 first entered into the marketing field with AT&T, the industry relied heavily on print, television, and radio ads.
A few technological advances and companies—including J.P.Morgan Chase, Century 21, Ogilvy and Mather, and IBM—later, and Schwartz has learned that adaptability is critical to success.
"You need to change just as much as the brands you consult," said Schwartz. "It's a real challenge for anyone these days, but having a flexibility of perspective that can be applied across you core skills lets you work in new and innovative ways."
As the current Global Leader, Strategy & Design for IBM iX, his interest in brands and love of learning has lead to the establishment of a regular web show for IBM called ThinkLeaders. Not only does he bring different thought leaders from across the industry to share their experiences and perspectives on developing trends, but he also uses it as an opportunity to utilize his connections with the Gettysburg Network—like his conversation with Phi Gamma Delta brother and fellow Gettysburgian Nick Johnson '90. In this episode, they talk about digital advertising and programmatic media.
"I was really fascinated by the world of brands—what brands meant to people and how those connections are formed," Schwartz said. "Over the past twenty years, I've been able to see how the marketing industry has completely changed how those brands and those connections are built and how one or two brands can completely upset an industry. It's been an amazing experience, and I wouldn't trade it for anything."
With each episode, Schwartz facilitates a conversation that provides insight into a constantly evolving industry—providing marketing professionals with the adaptability that he has found crucial to his career.
"Here's a leader sharing the mistakes they've made, thoughts they've had, what inspired them, and what they've learned along the way," Schwartz said. "That's really what we wanted this to do."
As much as Schwartz has thrived in marketing, though, it wasn't a career field he originally thought about entering. In fact, he came to Gettysburg because of the strength of the English department and his ability to work with and learn from the award-winning literary magazine, The Gettysburg Review. It didn't hurt that he came from a long line of Gettysburgians, too—his father, aunt, grandfather & grandmother all attended the College.
Schwartz declared a major in English, was involved in various student-run theatrical productions, and was an active member of his fraternity, Phi Gamma Delta. Having always been interested in teaching and law, after graduation, he worked for a bit in politics in the Pennsylvania state capital, Harrisburg, before moving to New York City and pursuing marketing. Regardless of how he came into the field, he's felt his education has prepared him well for it.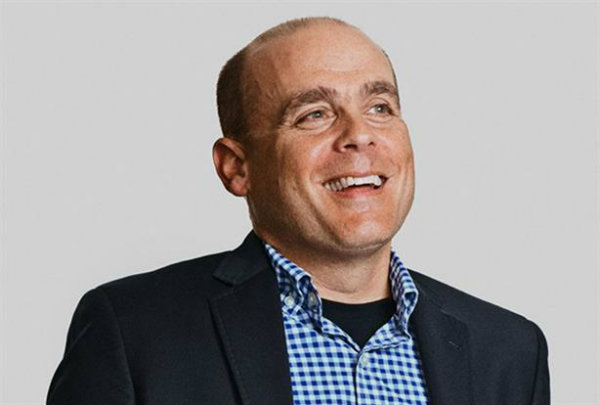 "What my professors taught me was how to express myself, how to communicate, how to write, and how important that is no matter what I do," Schwartz said. "There is not a single day or conversation or meeting or group that I speak to where I don't use those skills."
While he has had many accomplishments over the course of his career, it's the people, not the projects, that stand out the most to him. In particular, he takes pride in the team he's built at IBM, and the people he has been able to work with.
"Life really is about the people," Schwartz said. "Each and every project I've worked on has a whole fabric of faces that I associate with it. I think about the people more than the projects."
Founded in 1832, Gettysburg College is a highly selective four-year residential college of liberal arts and sciences with a strong academic tradition. Alumni include Rhodes Scholars, a Nobel laureate, and other distinguished scholars. The college enrolls 2,600 undergraduate students and is located on a 200-acre campus adjacent to the Gettysburg National Military Park in Pennsylvania.
Contact: Kasey Varner '14, assistant director of communications, 717.337.6806
Posted: Tue, 16 Jan 2018

Next on your reading list
Top 2018 highlights from Gettysburg College
---
Ben Tabor '13 on making connections at home and abroad
---
2019 Commencement speaker is author Jerry Spinelli '63
---
Share this story: