What can you do with an English degree?
At Gettysburg College, students in all majors are encouraged to explore to find their professional passions and unleash their potential. It's a testament to the transformative nature of a liberal arts education—students are prepared for career success in any field, regardless of their major.
Yet for some majors, the question still remains: what will you do with a degree in that subject?
English Prof. Kathryn Rhett said an in-depth examination of literature builds unique skills.
"Our majors have a flexible knowledge that can be applied across industries," Rhett said. "Students gain critical skillsets from a major in English: how to read, analyze, synthesize, and contextualize information, how to write, communicate, tell a story, and persuade. More than anything, we are teaching our students how to learn, and that will be an important skill at every stage of their lives."
After graduation, English majors find personal and professional success in traditional fields like teaching, writing, editing, and publishing, but also in unexpected fields, too: business and entrepreneurship, politics, sales, marketing, health, and finance.
Take a look at highlights from Gettysburg's active and global alumni network below, and learn how their English major helped them get where they are today.
Jim Marsh '01, vice president of digital and social media strategy, HBO
As an English major and computer science minor, there was something extremely interesting to me about flexing both sides of my brain in a way that was simultaneously rooted in creativity, analysis, and technology. I didn't know exactly where I wanted that to lead me, but I was excited about studying two seemingly disparate fields and drawing connections between the two areas.
Now, I'm lucky because my responsibilities start with being a fan of HBO's programming. I begin my work from the perspective of a fan, thinking about how we can reach and delight viewers. People want to consume these stories beyond the confines of a linear television program, so I work with our creative teams to make that happen across a variety of mediums.
Arielle Distasio '12, management and program analyst, U.S. Department of Justice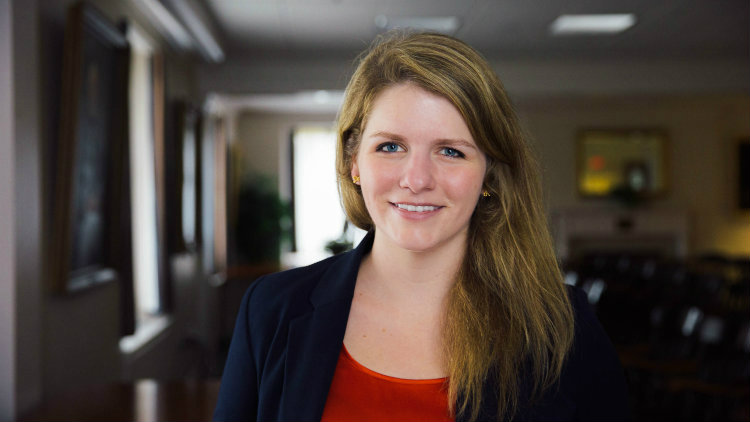 Arielle Distasio '12 works for the Department of Justice.
On the face of it, you wouldn't think that my background would apply to my current position, but it has been incredibly helpful in my work. My division functions as a business efficiency shop. We need to be able to communicate a lot of dense information and make recommendations based on that information to people who don't have a background in it. It helps to know how to communicate and to be aware of how everyone learns differently. There's no set major or course of study for the field that I'm in. Everyone has to learn and adapt quickly, communicate effectively, and solve problems creatively. Those are all skills I learned at Gettysburg.
Read more about Distasio's journey to the Department of Justice.
Christopher Alsworth '01, associate general counsel, Blue Cross Blue Shield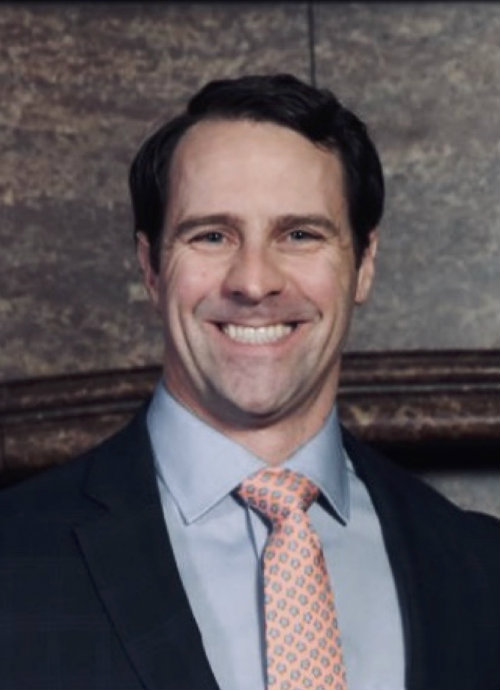 Chris Alworth '01 works for Blue Cross Blue Shield.
Studying English taught me how to think in a way that was very similar to how law school teaches you to think. The methods of interpretation can vary and being aware of the history, context, and intent of the author and the work can be invaluable to understanding it. Now, I am an in-house counsel for a large health insurance trade association. I work primarily on government contracts, privacy and security issues as well as litigation management. My previous job was as a lawyer for the Department of Defense representing the agency in habeas proceedings for detainees located at the Naval Base at Guantanamo Bay, Cuba.
Rachel Dinsmore '15, account manager, Transfix
I accidentally stumbled into logistics. I work in account management; it is my job to interact directly with the customer. Transfix is a start-up, so all of our communications are under a microscope and are vital to our reputation as a company. Every email we send impacts our reputation as a company, and I am the go-to person for proofreading all of my colleagues' emails. It sounds trivial but being able to write well is so important in establishing a sense of trust and competency, and letting our customers know we can handle all of their needs.
Peter Barrett '15, media planning supervisor, Major League Baseball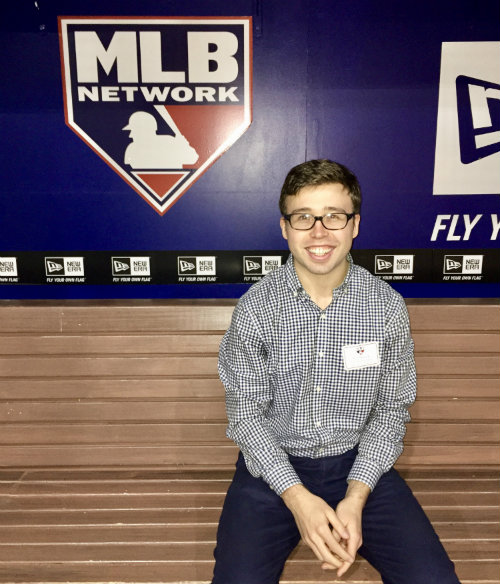 Pete Barrett '15 works for the MLB.
The most impactful English classes I took at Gettysburg encouraged us to leave campus and explore the community in pursuit of literary non-fiction topics. I took this as license to wander Gettysburg and research, interview, and write about the people and places I found most interesting. Although I don't write essays in my current job, the process of coming up with fresh ideas, devoting myself to go deep on a particular topic, learning how to interact with different types of people and ask them questions, and giving and receiving feedback during peer review has been instrumental early in my career in sports sponsorship.
Becca Johnson '14, J.D. candidate, Harvard Law School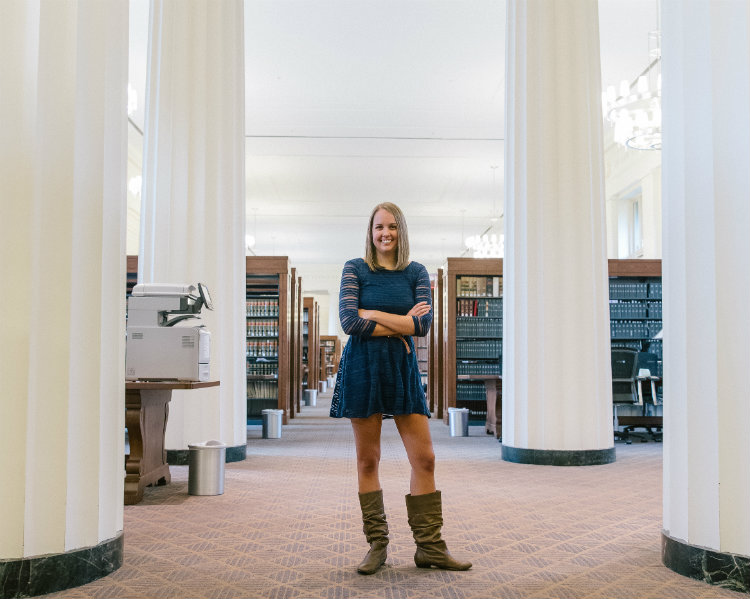 Becca Johnson '14 studies at Harvard Law School.
"I found that I really enjoy legal research and writing. It's a fun puzzle to look at the case law and determine the best way to represent your client. Gettysburg prepared me really well; my English and philosophy majors prepared me to read and retain dense materials, to understand and process problems, and to find logical solutions."
Read more about Johnson's experience in Harvard Law School.
Learn more about the career success of our students and alumni.
Founded in 1832, Gettysburg College is a highly selective four-year residential college of liberal arts and sciences with a strong academic tradition. Alumni include Rhodes Scholars, a Nobel laureate, and other distinguished scholars. The college enrolls 2,600 undergraduate students and is located on a 200-acre campus adjacent to the Gettysburg National Military Park in Pennsylvania.
Contact: Kasey Varner '14, senior assistant director of communications, 717.337.6806
Posted: Fri, 20 Jul 2018

Next on your reading list
Gettysburg College rankings underscore academic excellence, career, and alumni connections
---
18 works published by faculty in 2018
---
Top 2018 highlights from Gettysburg College
---
Share this story: