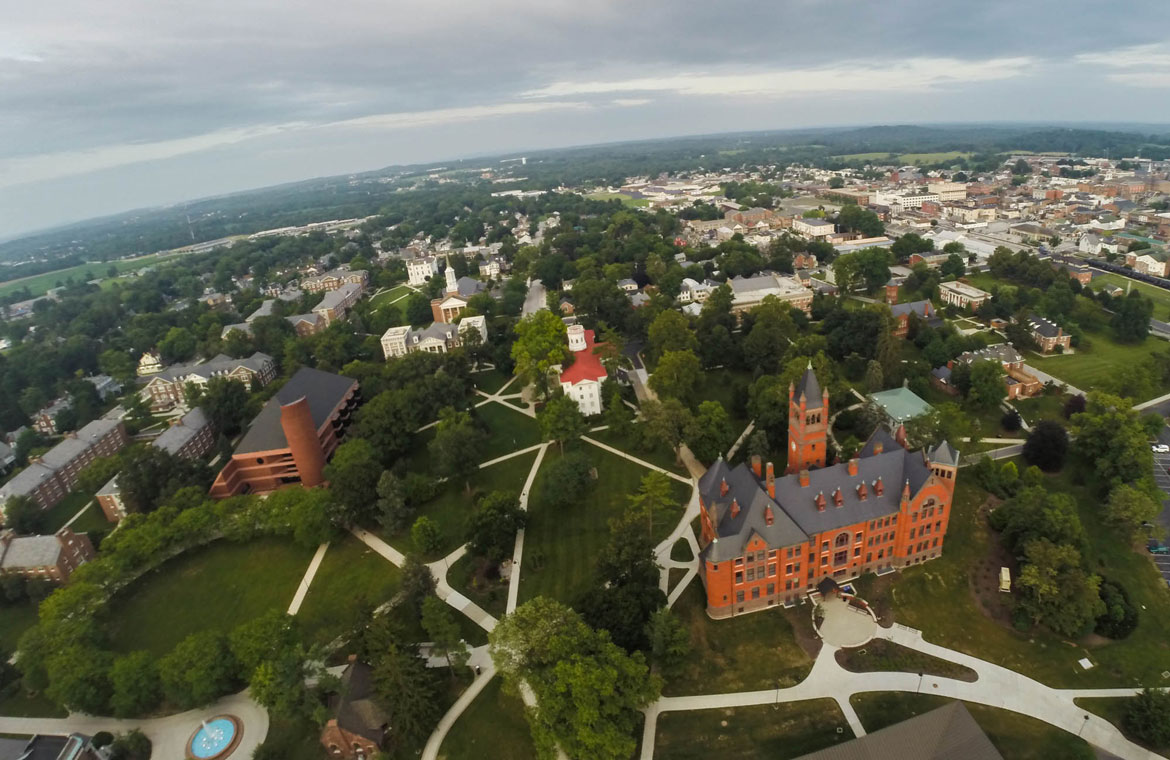 Enhancing our campus, fostering new learning
Gettysburg College is committed to providing a student learning environment that inspires intellectual exploration and innovative collaboration. Check out our current campus facilities projects to discover how we're investing in the future of our Gettysburg community.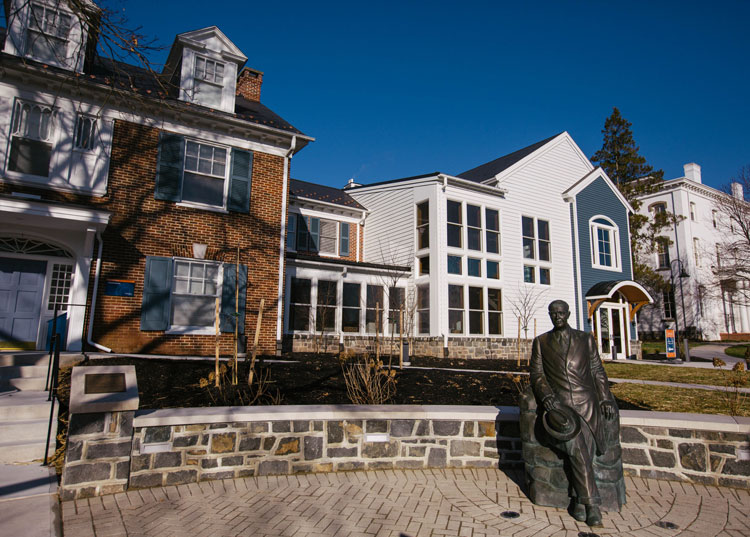 Fourjay Welcome Center at the Eisenhower House
Our Fourjay Welcome Center at the Eisenhower House is now complete thanks to the generous philanthropic support of alumnus Geoff Jackson '91 and his family. The 4,500 square-foot addition includes a multi-purpose space equipped with a state-of-the-art LCD panel screen, as well as interview rooms and offices for our admissions staff. The exterior features a new patio and our beloved statue of President Dwight D. Eisenhower has been relocated to a position of prominence in front of the building.
The building project was also supported by the thoughtful gifts of Trustee Bruce Chamberlin '86 and Trustee Emeritus Jim Brenneman '60 and his wife Mary Jane '60.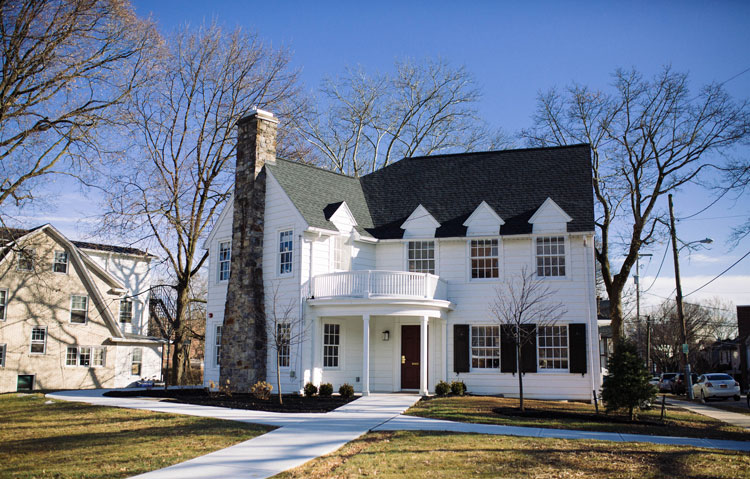 Office of Religious and Spiritual Life
Our new Office of Religious and Spiritual Life opened in January. Located on Stevens Street, the house was given to Gettysburg College and has been renovated by our own staff. The home includes a common area, kitchen and dining areas, worship and meditation space, and offices on the second floor.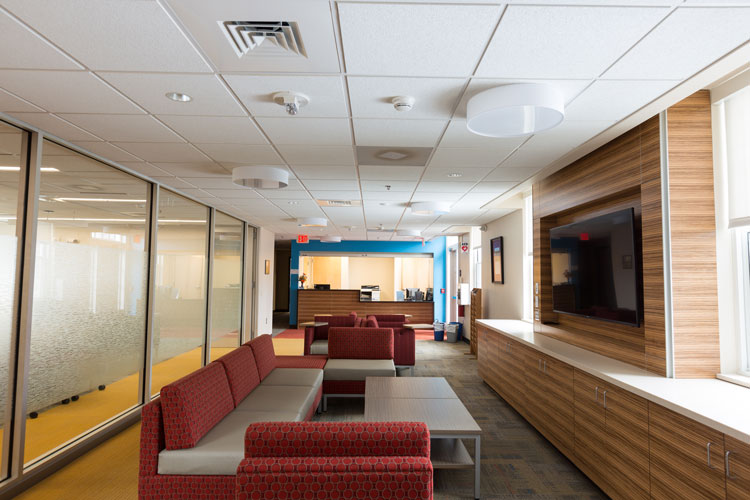 The Office of Multicultural Engagement (OME)
The Office of Multicultural Engagement has relocated into the reimagined Mosaic House near Kline Theater. It now houses offices, a classroom, social space, and 12 student residences. Read more about this creative and inclusive new Gettysburg space.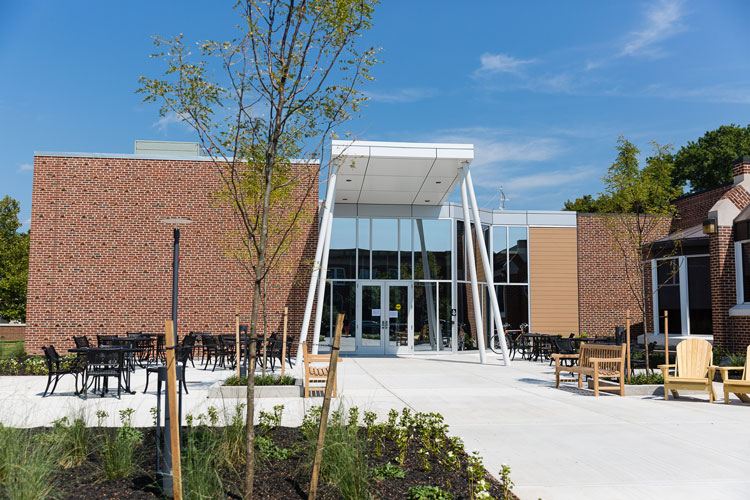 The Dining Center
The temporary Bullet Hole dining space that was added this year will be converted to a catering facility for use by employees at lunchtime, as well as for special events.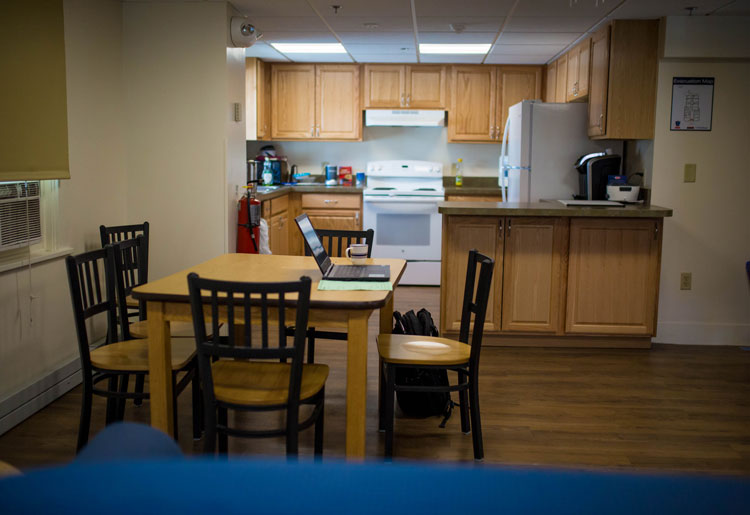 The International House
The International House has moved to the Tudor House on North Washington Street. The first floor common area was renovated to better meet the needs of the International House community. The space includes a more open design with updated kitchen and social spaces.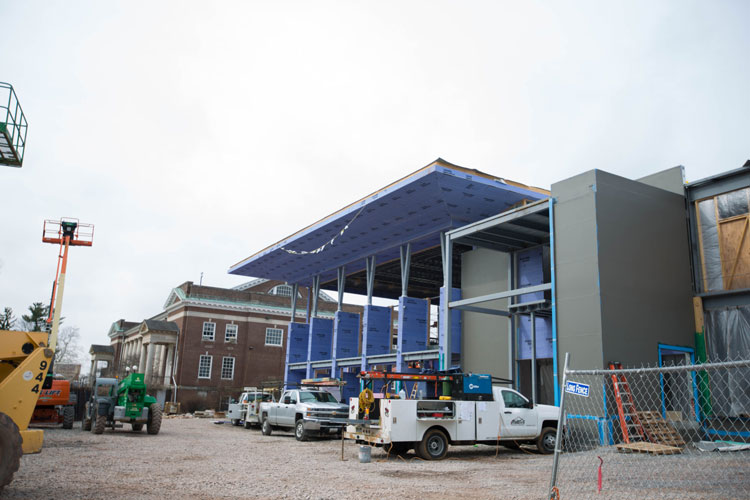 The College Union Building
The College Union Building, our largest renovation, is on track to open in the fall of 2018. With a 26,000 square-foot addition, the new space will allow us to accommodate a rejuvenated Bullet Hole dining space, the Center for Career Development, the Garthwait Leadership Center, and Student Activities & Greek Life Offices, as well as space for Student Senate and other student organizations.
View photos of campus enhancements over the 2017-18 academic year.
Founded in 1832, Gettysburg College is a highly selective four-year residential college of liberal arts and sciences with a strong academic tradition. Alumni include Rhodes Scholars, a Nobel laureate, and other distinguished scholars. The college enrolls 2,600 undergraduate students and is located on a 200-acre campus adjacent to the Gettysburg National Military Park in Pennsylvania.
Photos by Miranda Harple and Shawna Sherrell
Article by Virginia Barlow, marketing intern
Contact: Mike Baker, associate director of communications and coordinator of development communications, 717.337.6521
Posted: Fri, 13 Apr 2018

Next on your reading list
Gettysburg College rankings underscore academic excellence, career, and alumni connections
---
18 works published by faculty in 2018
---
Top 2018 highlights from Gettysburg College
---
Share this story: