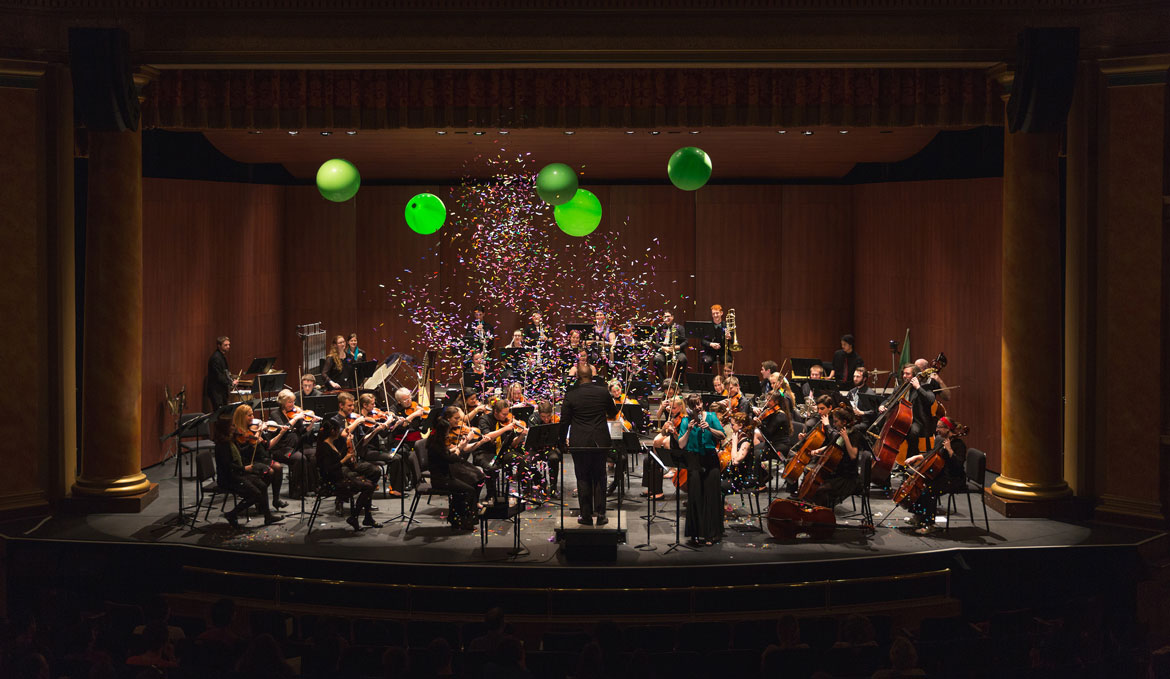 Gettysburg names Dr. James Day as new Director of the Sunderman Conservatory
Gettysburg College is one of only a handful of institutions in the nation that combines a professional conservatory experience with a premier liberal arts education—and it now has chosen a new music leader to assume the helm.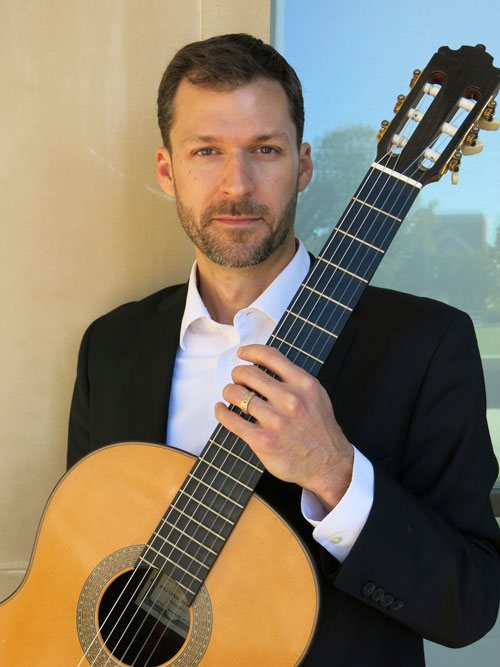 Dr. James Day was recently selected as the new Director of the Sunderman Conservatory of Music at Gettysburg College.
Day has served as Assistant Dean of the School of the Arts and Communication at The College of New Jersey (TCNJ) since 2011. In his role, he enhanced the school's interdisciplinary collaborations, strengthened the institution's connection with the local community, and helped TCNJ earn accreditation by the National Association of Schools of Art and Design.
He will join Gettysburg this July as the current Conservatory director, Dr. Kay Hoke, commences her retirement.
"This certainly is an exciting time for our Sunderman Conservatory of Music, and for all of Gettysburg College," said Provost Chris Zappe. "We are confident that Dr. Day will build upon the stellar work of Dr. Hoke, and help the Conservatory continue to distinguish itself as an ideal setting for undergraduate performance and creative inquiry."
"Throughout the search process, I was moved by the passion and enthusiasm of the faculty, staff, and students with whom I met, and the welcoming nature of the Gettysburg community," added Day. "I feel very fortunate to be joining an outstanding community of scholars, teachers, and learners that seek to both challenge and support one another in the pursuit of excellence."
In addition to Day's efforts on the TCNJ campus, he founded highly successful pre-college programs at Rider University, as well as the New York Summer Music Festival. Day also served as a guest professor at Goethe Universität in Frankfurt, Germany and as an Endeavor Award fellow for the Centre for Cultural Partnerships at the University of Melbourne, Australia.
"Music has the power to communicate and foster understanding across differences of culture, geographic location, racial and ethnic identity, and economic circumstances. Music can stimulate innovation and inspire us to develop and apply new technology. And music prompts us to continually reevaluate our relationship to past and present, to time and place, and to each other," Day reflected.
"I am inspired by the many ways music holds significance in our lives, and I look forward to working with colleagues and students to further enrich and enhance the Gettysburg College experience through music. As an administrator, I couldn't ask for a better set of circumstances in which to begin our work together."
To learn more about the Sunderman Conservatory of Music and its undergraduate offerings, visit www.gettysburg.edu/music.
Founded in 1832, Gettysburg College is a highly selective four-year residential college of liberal arts and sciences with a strong academic tradition. Alumni include Rhodes Scholars, a Nobel laureate, and other distinguished scholars. The college enrolls 2,600 undergraduate students and is located on a 200-acre campus adjacent to the Gettysburg National Military Park in Pennsylvania.
Contact: Mike Baker, associate director of communications and coordinator of development communications, 717.337.6521.
Posted: Tue, 23 Jan 2018

Next on your reading list
Gettysburg College rankings underscore academic excellence, career, and alumni connections
---
18 works published by faculty in 2018
---
Top 2018 highlights from Gettysburg College
---
Share this story: