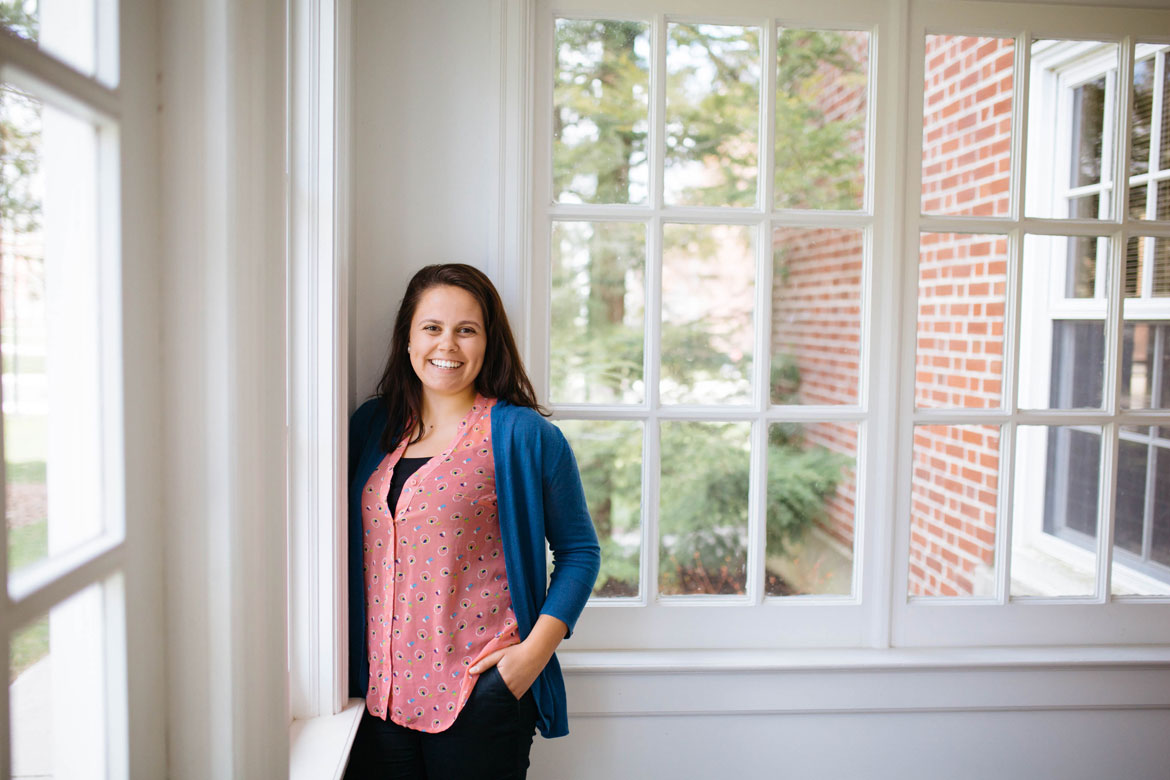 In her words: What Christina Noto '19 learned abroad, and why she's headed to Namibia
The best learning occurs when we are outside of our comfort zones. During the fall semester of 2017, I studied abroad in Serbia, Bosnia, and Kosovo. I was eager to explore a new topic and region, having known very little about the Balkans and the field of Peace and Conflict.
My program through the School for International Training (SIT) was divided in two parts: three months were spent studying in Serbia, Bosnia, and Kosovo while living with a host family; and during the last month of the program I lived independently in Sarajevo, the capital of Bosnia. During the first three months, I learned about the conflict in the Balkans, studied the language, and developed skills as a journalist. Through experiential learning and immersing myself in new cultures, I was able to better understand the regional conflict, and my various privileges and biases as an American.
After the death of Josip Broz Tito, the leader of Yugoslavia, several nationalistic parties came to power: namely, Slobadon Milosevic, in Serbia. Tensions continued to rise after Slovenia and Croatia subsequently declared their independence. Serbia then invaded under the pretext of protecting and liberating Serbian minorities within those countries. As events continued to unfold, hundreds of thousands were lost in four separate, but evidently intertwined, wars.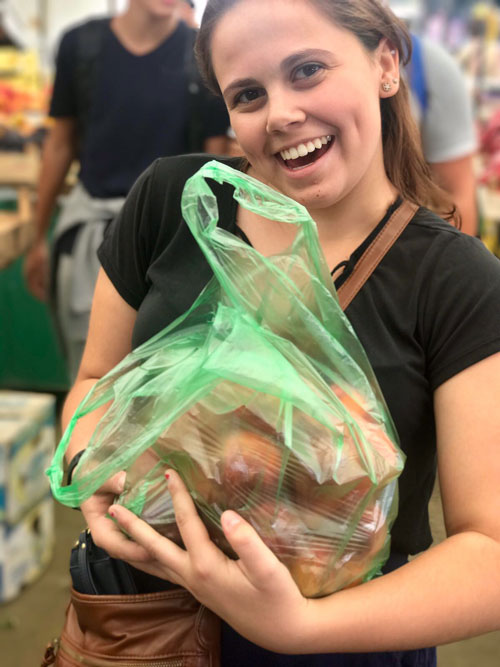 When they hear I studied abroad in Serbia, many people think solely of ethnic conflict; however, through my immersion, I was also able to see that this region was more than a former "conflict area." For example, during my first week in Serbia, my friends and I were given the task to explore Zeleni Venac – a green market in Belgrade. While at the market, we were encouraged to talk to locals to learn about the market's history. Hungry and wanting to buy a snack, my friends and I assumed that our non-verbal communication skills were good enough to indicate that we wanted three fresh peaches. We ended up buying three kilograms. Moments like these were fairly common, but were so important in helping me understand and relate to the people and culture around me.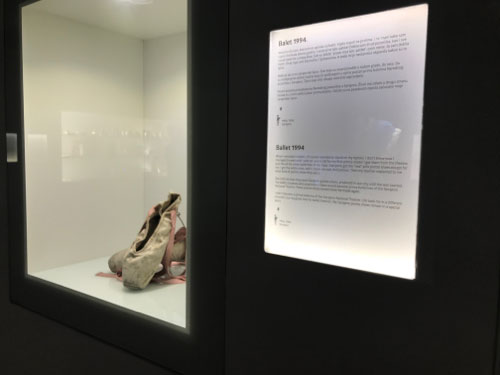 Months after this initial mishap while living in Sarajevo, I volunteered at the War Childhood Museum with the objective in mind to write a feature story. The War Childhood Museum in Sarajevo tells the stories of children affected by conflict by explaining the significance of everyday objects that have been donated. While there, I interviewed Mela Sotic. She was 8 when the war broke out in Bosnia and Herzegovina. "Dancing was something that helped me survive [the] war," she explained to me while sitting in a café in Sarajevo. She had donated her white ballet slippers to the museum.
—
The War Childhood Museum opened in 2017, but is expanding to not only tell the stories of children affected by the conflict in Bosnia, but all over the world. While I volunteered at the museum, I catalogued and documented these objects that were donated to the museum by adults who were children during the war. As a history major, it genuinely excited me to be part of the War Childhood Museum, having the chance to work with these donated items. After I left Sarajevo they received the Counsel of Europe's Museum Prize—a reflection on the amazing and important work they have already accomplished, and still are set out to do.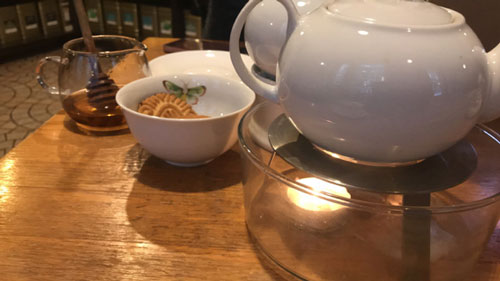 In addition, working in Sarajevo helped me to understand the ways in which conflict affects people both during, and years after, the conflict. Although my classes in Gettysburg taught me the "facts and figures" of conflicts, by studying in the Balkans, I was able to see how conflict truly impacts the lives of civilians. When I was not volunteering at the museum, I spent time exploring Sarajevo with my friends, talking to locals at "Franz and Sophie" – a tea shop named after Archduke Franz Ferdinand and his wife Sophie who were shot in 1914, shopping at the local market and, of course, eating my favorite Balkan food, chevapi. I learned how to live independently in a country and a culture different from my own.
I fell in love with Serbia during my global study experience. My time abroad has shifted the ways I see the world, interact with others, and even the way I carry myself. After returning to Gettysburg, I declared a Peace and Justice Studies minor because I realized this passion was always lurking beneath the surface. I recently helped to plan the first annual Peace and Justice Week at Gettysburg College, which culminated in a walkout protesting gun violence.
This summer I will be going to Namibia through a fellowship with the Center for Public Service and working on youth development. Of course, Namibia's conflict and culture are very different compared to the Balkans, but I am so excited to further develop the skills I gained while abroad this past semester.
Founded in 1832, Gettysburg College is a highly selective four-year residential college of liberal arts and sciences with a strong academic tradition. Alumni include Rhodes Scholars, a Nobel laureate, and other distinguished scholars. The college enrolls 2,600 undergraduate students and is located on a 200-acre campus adjacent to the Gettysburg National Military Park in Pennsylvania.
Contact: Carina Sitkus, director of communications and content strategy, 717.337.6803
Posted: Tue, 29 May 2018

Next on your reading list
Gettysburg College rankings underscore academic excellence, career, and alumni connections
---
18 works published by faculty in 2018
---
Top 2018 highlights from Gettysburg College
---
Share this story: