Launching a lifelong journey of problem solving and entrepreneurial thinking
The Entrepreneurship and Social Innovation Initiative is raising money to support the expansion of their programming on campus—including workshops, lectures, and student-venture competitions. To make a contribution or get involved, visit their crowdfunding site by March 7. Applications for the Entrepreneurial Fellowship and the Ideas Competition are due by March 2.
Gettysburg College maximizes the potential of each student's teachings and passions, encouraging them to question further how their ideas can push for change. The Entrepreneurship and Social Innovation Initiative (E-SII) builds on this foundation by providing students with the tools to develop solutions to the world's problems.
Even if entrepreneurship is not a part of a student's professional goals, the skills of perseverance, problem solving, adaptation, and innovative thinking—just to name a few—are ones that can be applied to any career path.
"The goal is to lead a culture of experiential learning, social innovation and innovative thinking across all of our student population and throughout all of our majors," said Drew Murphy, the College's first Entrepreneur-in-Residence, a lecturer in Finance and a successful entrepreneur in the financial sector.
"The tradition of growing entrepreneurs is already established, and the resources are there to mentor our students in solving the world's problems that will help improve everyone's lives."
The Entrepreneurial Fellowship is the flagship program of this initiative. Four years after the fellowship's launch, it has recognized 12 fellows and launched ten unique ventures, having a lifelong impact on many of its winners:
Joe Scaglione '18
Economics major
Founder, Mulletz Garage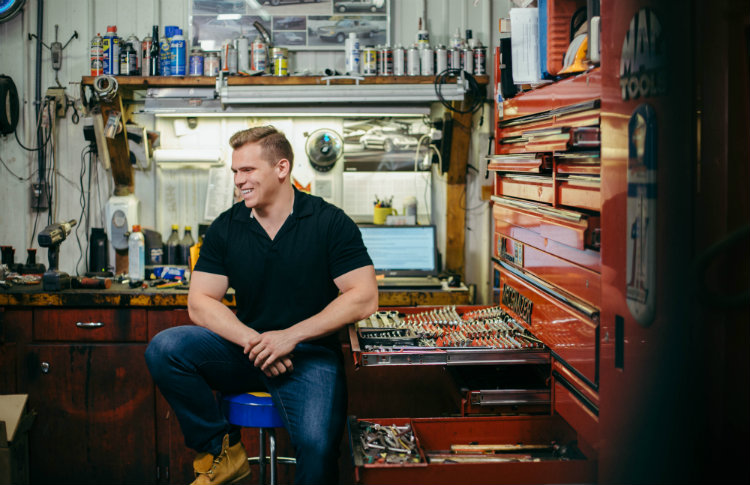 With Mulletz Garage, Scaglione offers professional assistance to car enthusiasts, secondhand parts at cheap prices, advice on aftermarket parts — and can physically work on cars if needed. His business was already established before the Entrepreneurial Fellowship, but the resources and mentoring provided by the program helped Scaglione build on his success.
"I do not necessarily plan to commit 100% of my time to Mulletz Garage after graduation," Scaglione said. "However, I know the skills and experiences I have gained through my entrepreneurship will be valuable in any field I go into. I do plan to continue to develop the brand and eventually get commercial space to open a full-time shop in the future."
Noah Pompan '18
Political Science major, business minor
Cofounder, BOOM Social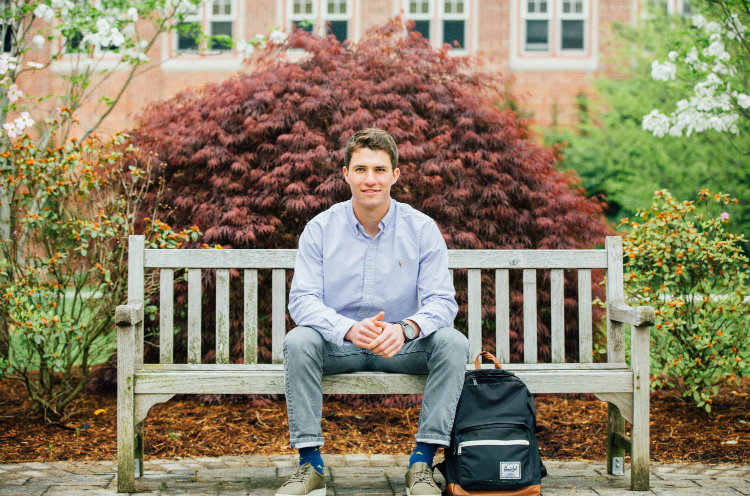 BOOM Social was created to enhance the communication of events on college campuses. The app allowed students and local businesses to promote the events that they are hosting or attending. The Fellowship gave Pompan the experience of developing, incubating, and launching a digital venture. While Pompan and his business partner have since made the decisions to shutter the company, the lessons he gained from the experience continue to assist his future.
"I made the decision to leverage my experience with BOOM and my internship experience in Berlin to secure an internship for the 2017 summer to further my understanding of digital strategy and scaling early stage companies," Pompan said. "Despite Boom's shuttering, I would not consider the experience a failure by any stretch of the imagination: I gained incredibly valuable experience and built relationships I would not have otherwise."
Rahmi Halaby '18
Organization and management studies major, business minor
Founder, Only Positives Co.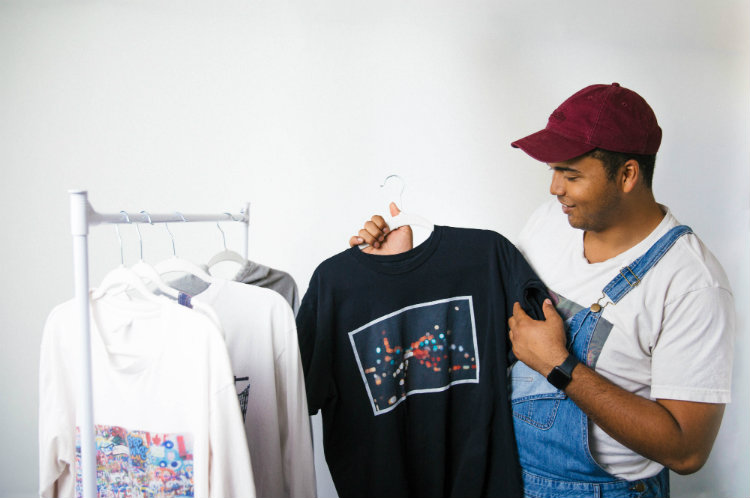 Halaby started Only Positive Co. with the simple goal of having a brand that made you feel good when wore it. Halaby and his team have decided to focus on developing a plan for the upcoming year and emphasize what they could improve upon after learning valuable lessons from the Fellowship.
"I used to think that being an entrepreneur meant starting a business. I was wrong," Halaby said. "Being an entrepreneur is simply being able to problem solve. Since starting Only Positives Co., every day is filled with a new obstacle. The Entrepreneurial Fellowship gave me the tools and practice to know how to solve each of those daily obstacles, big or small."
Robby Burch '17
English Major
Founder, Blue Truck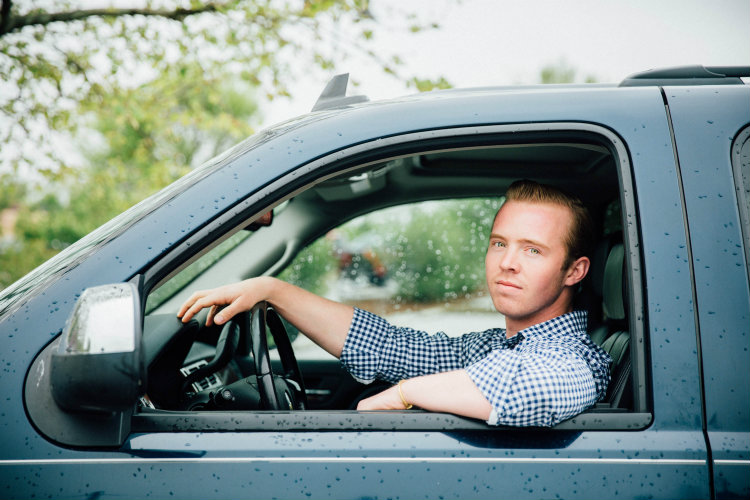 Burch launched Blue Truck long before he applied for the Fellowship. Blue Truck is a service company that does everything from running errands and moving furniture to painting and the occasional event planning. His experience led him to running his own business for seven summers in a row. His experience helped him launch his current career in marketing.
"When I closed up shop with Blue Truck, I thought about what I had been the most proud of and that was that I built a brand with an identity and following," Burch said. "Clearly, I wasn't the only one who thought that because it lead me to the job I have now as a marketing director. I get to oversee the entire process of branding and marketing multiple business that I believe will do big things."
Michael Karchner '19
Biology major, music and business double minor
Founder, Pet-Viser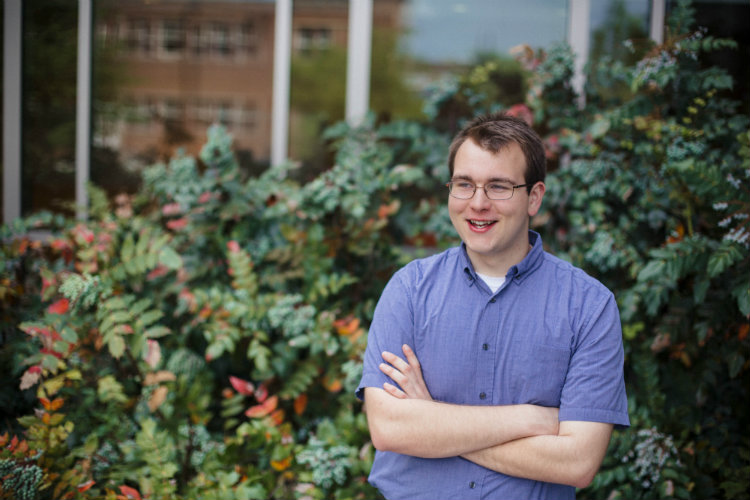 Pet-Viser brings health and wellness tracking to pet owners—helping owners more easily monitor essential information about their pets over the short- and long-term. The app hasn't been launched yet, and the goal is to have a completed product ready for testing by the summer of 2018. He learned a lot about project and team management and hopes to take these skills and apply them to his future goal of becoming a veterinarian.
"Now that almost a full year has passed since I first decided to apply for the Fellowship, my eyes have been opened to so much more," said Karchner. "I now understand that entrepreneurship requires much research and experimentation. And, even when armed with the most valuable and reliable data money can buy, your hunches and intuition are still powerful allies. Entrepreneurship is not a perfect science."
Founded in 1832, Gettysburg College is a highly selective four-year residential college of liberal arts and sciences with a strong academic tradition. Alumni include Rhodes Scholars, a Nobel laureate, and other distinguished scholars. The college enrolls 2,600 undergraduate students and is located on a 200-acre campus adjacent to the Gettysburg National Military Park in Pennsylvania.
Andy Milone '18, communications intern
Contact: Kasey Varner '14, assistant director of communications, 717.337.6806
Posted: Wed, 28 Feb 2018

Next on your reading list
Gettysburg College rankings underscore academic excellence, career, and alumni connections
---
18 works published by faculty in 2018
---
Top 2018 highlights from Gettysburg College
---
Share this story: