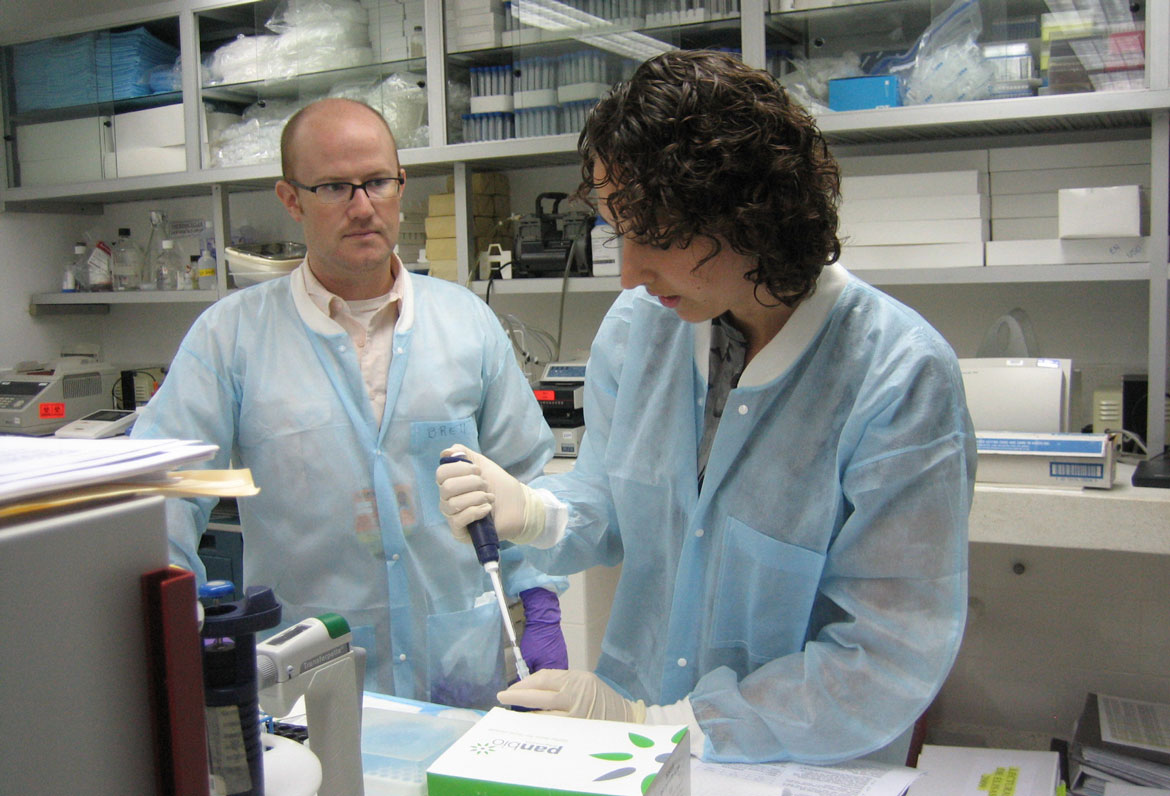 Finding vaccine solutions around the world
Clinical trials for a new dengue fever diagnostic test took Allison Dauner Zoller '01 deep into the Amazon rainforest, to a city that isn't even reachable by car.
After landing at a U.S. naval base in Lima, Peru, she continued to one of their satellite labs operated in Iquitos, the largest city in the world not accessible by road. Her job was to train the navy personnel on how to use the diagnostic tests that could help doctors identify dengue fever more quickly.
It was while driving to visit a clinic in this isolated part of the Amazon that she began talking to the other passengers—over 3,000 miles from campus, at a remote satellite lab run by the U.S. Navy—and she realized she was talking to a fellow Gettysburg alumni.
"I don't remember how we got on the subject, but I was floored when we made the connection," Zoller said. "He graduated the year that I enrolled at Gettysburg, and here we both were, both working on the same clinical trial halfway around the world."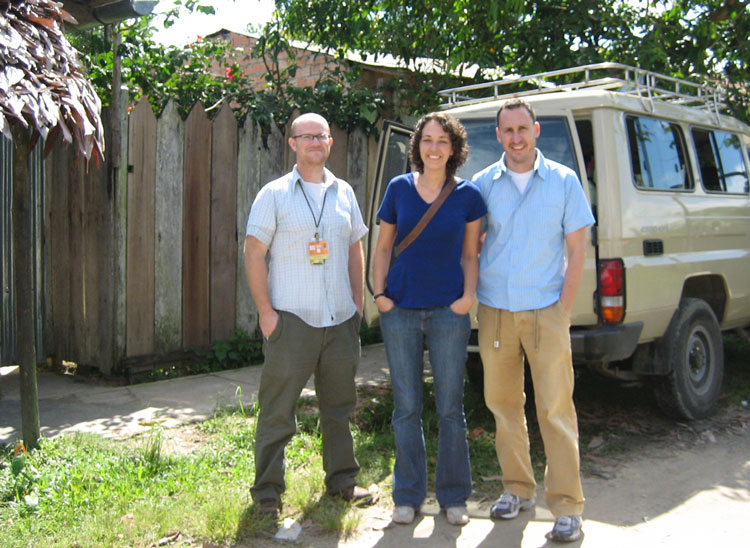 Although in the moment it can be surprising to bump into a fellow alum, as Zoller did, stories such as these aren't rare. As part of a network of 30,000 alumni actively engaged in their professions, many alums have come to find unexpected connections to their alma mater.
What drew Zoller to Gettysburg, though, had less to do with its alumni network and more to do with the breadth and depth of the academic experiences she could choose from while at Gettysburg.
"I had no idea what I wanted to study, but initially it was the fact that the College offered Japanese classes that caught my attention," Zoller said. "It emphasized the opportunity to take classes in many different disciplines and from there decide where I wanted to specialize."
Of the disciplines she explored, biology called to her. She declared a major in the field her sophomore year and spent the next three summers conducting research in the lab with Biology Prof. Kazuo Hiraizumi.
Those experiences within the biology program were some of the most influential for her, and ultimately led her to focus on immunology and apply for graduate school.
"By the time I got to graduate school, I already had all of the experiences I needed to succeed there," Zoller said. "How to pose a hypothesis, how to prove it, how to defend it; all of the skills I needed to succeed in graduate school, I learned at Gettysburg."
After graduating from Emory University with a Ph.D. in Immunology, Zoller worked for the Centers for Disease Control and Prevention in Atlanta, Georgia; the Department of Defense through the Henry M. Jackson Foundation outside of Washington, D.C.; and now in the Orlando, Florida offices of a multi-national pharmaceutical company, a world leader in a variety of high quality vaccines.
Currently, she is working on building a better flu vaccine, the results of which could benefit the lives of billions of people around the world.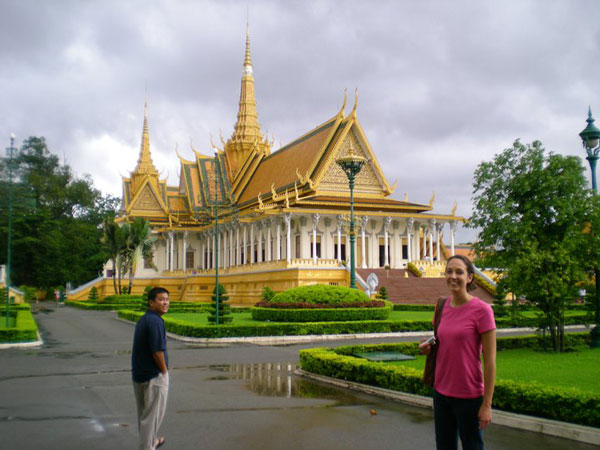 A living embodiment of a Gettysburg lifelong learner, she's also been able to travel the world as her research has taken her to places like Cambodia, Taiwan, Singapore, and Peru.
"With every place I've traveled, I've enjoyed seeing those countries and meeting the people who would benefit from my research," Zoller said. "Traveling has allowed me to go out and really see the impact of the diseases I work on in the lab. From this I derive the motivation to put in the long hours that are required to find a solution and advance the field. Having that travel experience and being able to connect with people, it's amazing."
Zoller has found ways to stay in touch with Gettysburg, too, regularly offering externships, internships, and other job shadowing opportunities through the Center for Career Development.
"I can't say enough about the importance of lab experience before you commit to a career in research. I was fortunate to have so many laboratory experiences like that at Gettysburg, and I know the opportunities for hands-on scientific research have only grown since then," Zoller said. "I've always believed that because I had such a positive experience, I should return the favor and help others have an equally positive experience, too."
Founded in 1832, Gettysburg College is a highly selective four-year residential college of liberal arts and sciences with a strong academic tradition. Alumni include Rhodes Scholars, a Nobel laureate, and other distinguished scholars. The college enrolls 2,600 undergraduate students and is located on a 200-acre campus adjacent to the Gettysburg National Military Park in Pennsylvania.
Contact: Kasey Varner '14, assistant director of communications, 717.337.6806
Posted: Fri, 16 Mar 2018

Next on your reading list
Top 2018 highlights from Gettysburg College
---
Ben Tabor '13 on making connections at home and abroad
---
2019 Commencement speaker is author Jerry Spinelli '63
---
Share this story: